National FFA Organization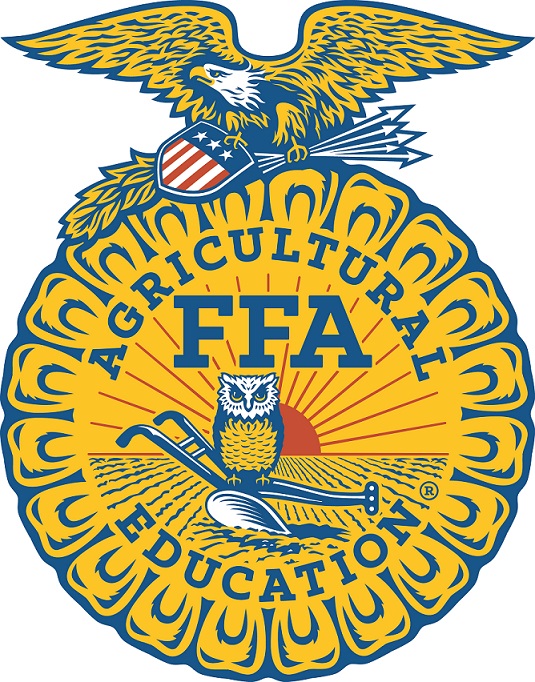 The National FFA Organization (formerly known as the Future Farmers of America) envisions a future in which all agricultural education students will discover their passions and build on that insight to chart a course for their education, careers and personal futures. FFA makes a positive difference in the lives of students by developing their potential for premier leadership, personal growth and career success through agricultural education. In 1988 the official name of the organization was changed from "Future Farmers of America" to "The National FFA Organization" to reflect the growing diversity of agriculture.
Today, agricultural education prepares students for successful careers and a lifetime of informed choices in global agriculture, food, fiber and natural resources systems. FFA is one part of the three-component model for school-based agricultural education. The other two parts of the model include the agricultural education classroom/laboratory and supervised agricultural experience.
Classroom/laboratory: hands-on agricultural programs in every state in the nation, Puerto Rico and the Virgin Islands
The National FFA Organization operates under a federal charter granted by the 81st Congress of the United States and is an integral part of public instruction in agriculture. The U.S. Department of Education provides leadership and helps set direction for FFA as a service to state and local agricultural education programs.
Public Law 105-225 (formerly known as public law 81-704)
With the National FFA Organization's federal charter, FFA is directly connected to the federal government as well as local communities. Our educational programing and awards and recognition programs reach more than half a million members with opportunities at the local, state and national levels.
FFA chapters are organized by an advisor and officer team who conducts business based on a program of activities they have developed. Programs of activity include goals for student, chapter and community development. Members participate in career development events. These events help students develop the abilities to think critically, communicate clearly and perform effectively in a competitive job market. There are 24 CDEs, covering job skills in everything from communications to mechanics. Some events allow students to compete as individuals, while others allow them to compete in teams.
Supervised Agricultural Experiences
An agricultural education program is made up of three integrated parts: classroom/laboratory instruction, FFA and SAE.
Students with an SAE learn by doing. With help from their agriculture teachers, students develop an SAE project based on one or more SAE categories:
Entrepreneurship
Own and operate an agricultural business (e.g. a lawn care service, a pay-to-fish operation, holiday poinsettia production and sales.)
Placement
Get a job or internship on a farm or ranch, at an agriculture-based business, or in a school or factory laboratory.
Research and Experimentation
Plan and conduct a scientific experiment (e.g. determine whether the phases of the moon affect plant growth or test and determine the efficacy of different welding methods.)
Exploratory
Explore careers in agriculture by attending an agriculture career fair or creating a report or documentary on the work of a veterinarian.
The National FFA Organization offers grants to those who wish to initiate or improve their SAE. These grants are awarded primarily on financial need.
National FFA Foundation
The National FFA Foundation builds partnerships with industry, education, government, foundations and individuals to secure resources for the future of education, agriculture and student leader development.
Types of Membership
Active – Active members are enrolled in a secondary agricultural education program. State associations may consider eligibility in grades seven through 12.
Collegiate – Collegiate membership is open to those interested in agriculture attending a postsecondary institution that has a chartered chapter.
Alumni – Alumni membership is open to former active members, collegiate and honorary members and other FFA supporters.
Mission
FFA makes a positive difference in the lives of students by developing their potential for premier leadership, personal growth and career success through agricultural education.
Motto
Learning to Do, Doing to Learn, Earning to Live, Living to Serve.
Our Structure
FFA is structured on three levels: local, state and national. At the national level, FFA is led by a board of directors and six student national officers.
Contact FFA
National FFA Organization
P.O. Box 68960, 6060 FFA Drive
Indianapolis, IN 46268-0960
317-802-6060
www.FFA.org
membership@ffa.org